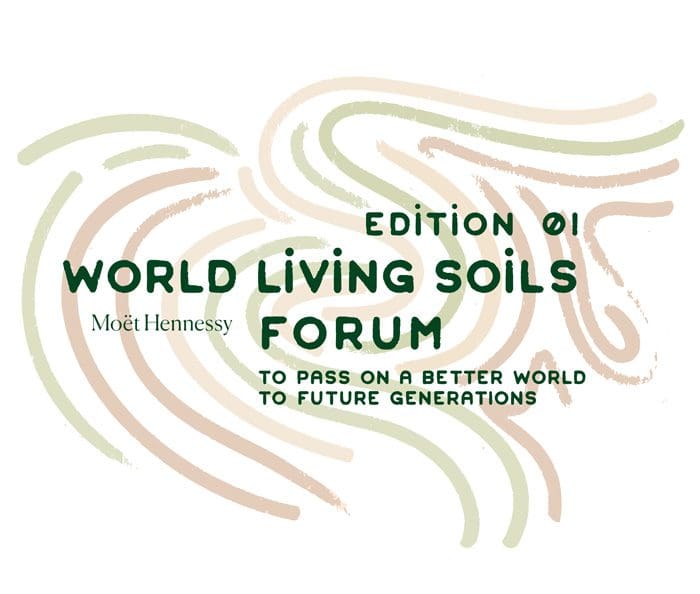 The WORLD LIVING SOILS FORUM, 1st Edition
The preservation of living soils is a fundamental commitment of Moët Hennessy in its sustainability approach. It is our main responsibility to nurture this heritage and maintain the right balance between business activities, the needs of nature and communities.
Soils, as a complex ecosystem, are one of the earth's most precious natural resources. Regenerating soils is key to mitigating and adapting to climate change and fighting the loss of biodiversity. Above all, it ensures sustainability and resilience for the entire Wine and Spirits industry. Today, throughout viticulture and agriculture, solutions and innovations exist everywhere to manage terroirs in a more sustainable way. It is our role to accelerate this transition by sharing best practices and knowledge.
The WORLD LIVING SOILS FORUM is an international forum organized by a private actor to:
Connect actors working for soil regeneration
Share concrete actions in favor of sustainable viticulture and regenerative agriculture
Strengthen the links between Science, Research, Innovation and field reality
Discuss indicators and methodologies for measuring soil health
The forum will bring together researchers, experts, public institutions, journalists, trade associations and companies from the Food & Beverage industry for two days of conferences, round tables, masterclasses, and workshops.
Agenda: Sessions (worldlivingsoilsforum.com)
To get registered: Register (worldlivingsoilsforum.com)
Contact : contact@worldlivingsoilsforum.com
Next Event
Date

Nov 30 2023

- Dec 12 2023

Time

All Day