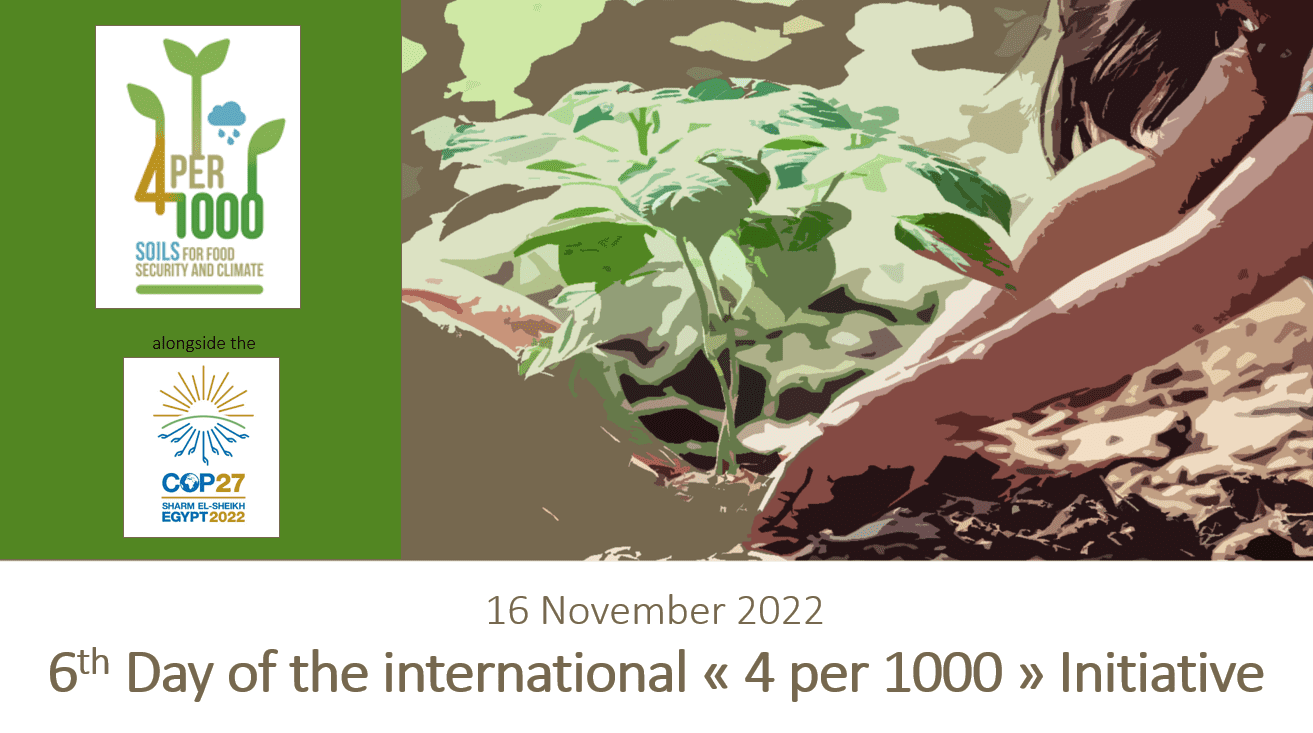 6th Day of the "4 per 1000" international Initiative during COP 27
The 6th Day of the international "4 per 1000" Initiative will be held on 16th November during COP 27, in a mixed in-person and online format. The day will be chaired by Dr Wolfgang Zornbach from the Federal Ministry of Food and Agriculture of Germany
Meeting schedule:
@ 9:00-14:00 (Egypt time) : 7th meeting of the Forum of partners, chaired by Mr. Stéphane Le Foll, President of the international "4 per 1000" Initiative, Mayor of Le Mans city and former Minister of Agriculture (France), including:
– 9:00-12:30 : opening of the Forum by a High-Level Segment on the theme "Healthy Soils for a Healthy Planet".
– 12:30-14:00: Partners' Forum Meeting: Annual Activity Report of the Initiative, Scientific and Technical Committee Activity Report, validation of the "4 per 1000" Implementation Plan and "4 per 1000" Operational Framework.
@ 15:30-18:00 (Egypt time) : 8th CONSORTIUM meeting, chaired byDr Wolfgang Zornbach from the Federal Ministry of Food and Agriculture of Germany: adoption of 2023 roadmap and budget
Register online on the Initiative Day website to access the detailed program of interventions, download the documents provided and obtain all the information to participate – in person or by ZOOM.
The Executive Secretariat awaits many of you in Sharm El Sheikh for this event so important for the life of the Initiative.
Next Event
Date

Oct 03 2023

Time

13h00 - 14h00