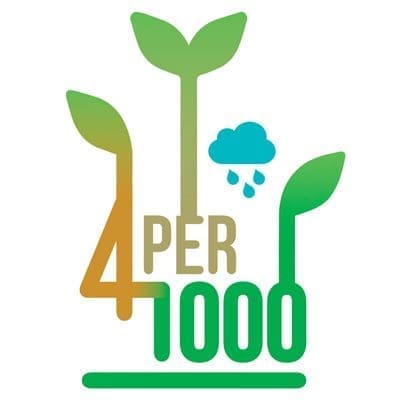 1st Northern Europe "4 per 1000" Regional Meeting: More carbon in the soils for multiple benefits
Join the conference connecting real-world farming, policy, research, and business for healthy soils in Northern Europe
Connecting real-world farming, policy, research, and business with each other is vital if we are to transition towards healthy soils and productive, highly resilient agriculture. Baltic Sea Action Group and the "4 per 1000" Initiative invite you to join the first-ever Northern European regional meeting of the "4 per 1000" Initiative in Helsinki in June.
The three-day event brings together colleagues from all over Northern Europe and offers, among other things, 12 keynote speeches, 2 field trips, tens of posters, panel discussions, and countless opportunities to connect and gain new insights.
The topics will focuse on:
Healthy soils, bringing together climate change and biodiversity loss, as well as water protection and food security,
Monitoring, reporting, and verification (MRV) of the soil carbon exchange and storage, and
Peat soils as a special case.
This event will be open to researchers, farmers, NGOs, company representatives, and policymakers
The North Europe Regional meeting will be open in priority to partners and members of the "4 per 1000" Initiative, but also to countries and organizations friends of the Initiative – in particular to the following countries: Finland, Sweden, Norway, Denmark, Iceland, Estonia, Latvia, Lithuania, Russia, France, Belgium, Netherlands, Luxemburg, Germany, Austria, Czech Republic, Slovakia, Hungary, Romania, Poland, Ireland, United Kingdom, Switzerland, and Ukraine.
More informations here.
Next Event
Date

Aug 09 - 23 2023

Time

All Day