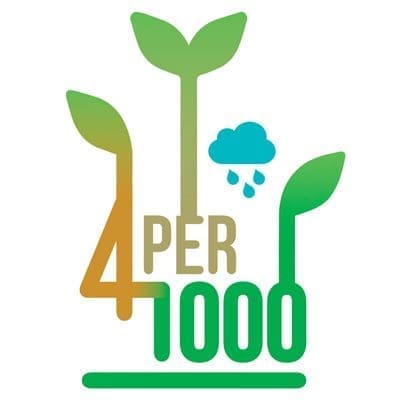 1st North American regional meeting online
The 1st "4 per 1000" North America Regional Meeting (in partnership with Regeneration Canada and the financial support of the French Embassy in Washington DC, USA) took place online from 11 to 15 May 2020. Due to the unprecedented global situation related to the pandemic of CoVid19, the Executive Secretariat had to cancel the face to face meeting that was to be held on 17 and 18th March in Montreal, Canada, on the sidelines of the Living Soils Symposium.
Almost 200 participants: national and international practitioners, experts and decision makers, attended the 5 sessions of 90 to 120 minutes, each day from 11 to 15 May, to listen, comment and ask questions while sharing experiences with the speakers on the relationship between soil and climate and benefits of soil health, more specifically in Canada and in the USA. How to move from a Pilot Project to a Large-Scale Development was the question raised through presentations of concrete results in each of the categories of actors and stakeholders (farmers, scientists, NGOs, private sector companies).
On Day 1, on 11 May 2020, the first "4 per 1000" North America Regional Meeting was opened by Dr. Paul Luu, Executive Secretary of the "4 per 1000" Initiative and Mr. Antonious Petro, Scientific Director of Regeneration Canada. The situation of the "4 per 1000" Initiative, 4 years after its creation at COP 21 of UNFCCC in Paris, has been presented by Dr. Luu. Then, four governmental speakers made presentations dedicated to policies on soil health and soil carbon sequestration at the national and regional levels in North America. The following days were organized around four round tables:
Round Table n°1: Farmers' experiences and proposals from the ground.
Round Table n°2: Science point of view
Round Table n°3: Civil society and the point of view of NGOs
Round Table n°4: Experience of businesses (production and value chains, carbon accountability, etc.)
with a balance between experiences and success stories from the ground, scientific evidence and advances, examples of advocacy for soil health, and progress in characterizing carbon sequestration. At the end of each Round Table, an online survey in the form of a Multiple Choice Questionnaire (MCQ) has been proposed to attendees, in order to gather their opinion on a few targeted questions.
To be noted: Videos from the 5 sessions are available via the new "4 per 1000″YouTube channel
Presentations are also available for the Partners and Members on the collaborative platform of the "4 per 1000" Initiative.
Next Event
Date

Oct 17 2023

Time

9h00 - 10h30